Welcome to the home page of
Michelle J. Hoppe

Welcome to my corner of the Internet. Inside these pages you will get to know a little about me--who I am, what I write and how I spend my days.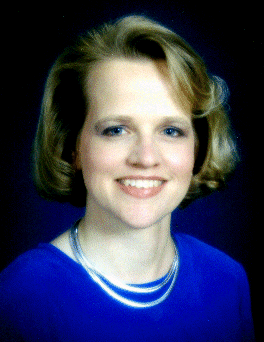 Who am I?
First and foremost, I am a writer. And as any writer would understand, while I exist in the real world, my mind is often preoccupied with the imaginary world. I like to believe I have achieved a comfortable balance between the two, but what writer hasn't questioned their sanity at one time or another?
My passion is Victorian England, which is the setting for my novels, as well as the theme for my Internet business.
I live with my two beautiful daughters--Jessica and Lisa. They take after my artistic side, for they are both musicians And avid readers. Jessica also has a passion for writing poetry. She will be going off to college soon, her interests in philosophy and Latin.
The most special person in my life is Steve. What can I say about him besides "WONDERFUL"? He is my personal hero who has helped me through some difficult times. He listens to me, he cares about me, and he's there whenever I need him. He surprised me on Christmas with an oil painting reproduction of my favorite work--The Hugenot--by Sir John Everett Millais. Steve had it commissioned by an artist in Bulgaria and shipped to the U.S. It is a gift I will remember forever. His is a love I will keep forever.
In my professional world, I belong to my local RWA chapters--Chicago-North and Windy City. I was the librarian for Chicago-North for three years, and now host and design their web pages on my Internet site. I am currently coordinator of their Fire & Ice Contest (my 4th year on the project.) my Chicago-North friends recently honored me with the first ever Chicago-North Service Award. I am proud to be a member of such a wonderful group of people.
I also belong to the Golden Network chapter of RWA. They bestowed their Service Award upon me at the RWA conference in Washington D.C. Needless to say, I was thrilled. I also belong to the Hearts Through History Chapter of RWA, and co-moderate the Victorian Special Interest Group.